I know the solution. It's what we've been saying from the start. We need unions.
SEIU Local 73 members at Chicago Public Schools went ON STRIKE to stand up for good jobs with family-sustaining wages.
Across Florida, educators are struggling. That's why we voted to form our union at St. Petersburg College, so that the administration and legislators in Tallahassee and Washington can hear us.
VICTORY! Denver airport workers won their union! The win comes after DEN workers went on strike, confronted corporations with billions in profits and demanded elected leaders stand with us!
We are the Service Employees International Union (SEIU), a union of about 2 million diverse members in healthcare, the public sector and property services who believe in and fight for our Vision for a Just Society: where all workers are valued and all people respected—no matter where we come from or what color we are; where all families and communities can thrive; and where we leave a better and more equitable world for generations to come.

SEIU members and workers in the Fight for $15 and a Union want 2020 presidential candidates to #WalkADay in our shoes so they know what it's like to be a working person in America. Our next president must ensure #UnionsForAll working people and create an economy that works for all of us—Black, white and brown.
Learn more

SEIU members are working together to demand economic and racial justice and hold politicians accountable to working people. Visit SEIU 2020 to learn about our Unions for All agenda, compare candidates, watch videos, make your voice heard, and find resources for activism in the presidential election.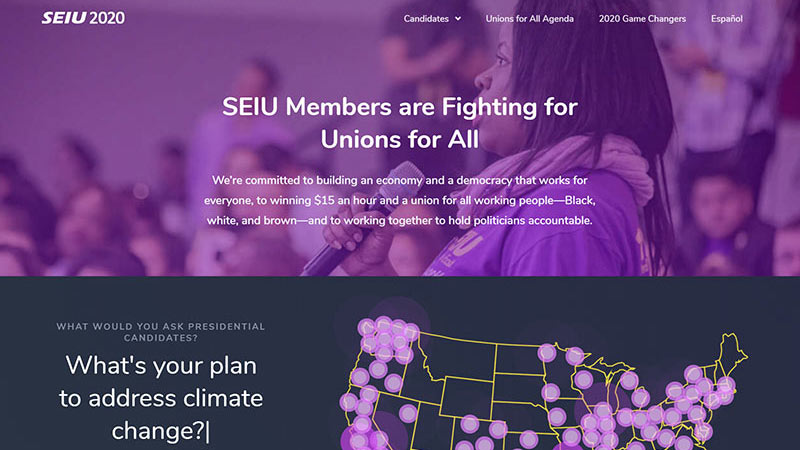 Visit website