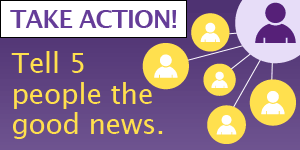 It's time to shop for the best healthcare option for you and your family
In the past year, 16 million women and men have gained affordable coverage through the healthcare marketplace or expanded Medicaid. This year, most families will have even more options of healthcare coverage to compare.
3 Steps to Enroll or Renew Your Healthcare:
1. Review Options.
When shopping for the best healthcare coverage option for you and your family, consider:
Your current family situation;
Your doctors, hospitals and prescriptions;
Your choices for coverage and the cost.
If you had coverage through the Healthcare Marketplace in 2014, watch for a letter from your plan about how your benefits and costs may change.
2. Update Information.
Starting November 15, update your 2015 application with your current household income and family information. You may even qualify for more financial help than last year.
3. Enroll.
Choose the plan that is the best option for your family.
Individuals and families who had coverage through the Healthcare Marketplace in 2014:

If your current plan is the best option for your family, renew it.

If you find a better plan, sign up for it.

You need to update your personal information by Dec. 15 to have any changes take effect Jan. 1, 2015.

If you don't make changes, your 2014 health plan or a similar one will automatically renew and the coverage will start Jan. 1, 2015. Your premium rates or coverage may change but the same savings you had in 2014 will apply.

If you haven't signed up for insurance yet or want a different plan, you can sign up from Nov. 15 to Feb. 15.

#GetCovered

#StayCovered