We are the Service Employees International Union (SEIU), a union of about 2 million diverse members in healthcare, the public sector and property services who believe in and fight for our Vision for a Just Society: where all workers are valued and all people respected—no matter where we come from or what color we are; where all families and communities can thrive; and where we leave a better and more equitable world for generations to come.
SEIU members endorse
Vice President Joe Biden for President
As we head toward November with unemployment rates not seen since the Great Depression, a virus tearing through our communities and structural racism hurting and killing our Black communities, it's clear that this is not an election to sit out. In this moment of great uncertainty and turmoil, we need a strong leader who understands the needs of working people -- brown, Black, white or AAPI. We believe that leader is Vice President Joe Biden.

SEIU members are working together to demand economic and racial justice and hold politicians accountable to working people. Visit SEIU 2020 to learn about our Unions for All agenda, compare candidates, watch videos, make your voice heard, and find resources for activism in the presidential election.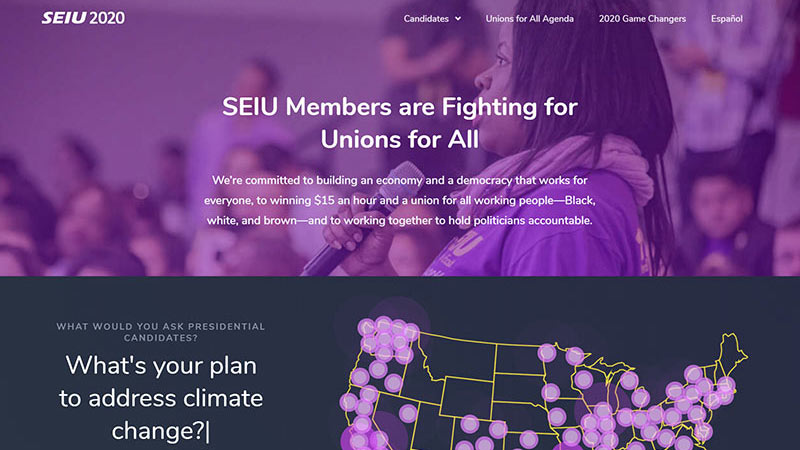 Visit website
Stories from the Frontline